Nearly Half of Americans Under 40 Have Tattoos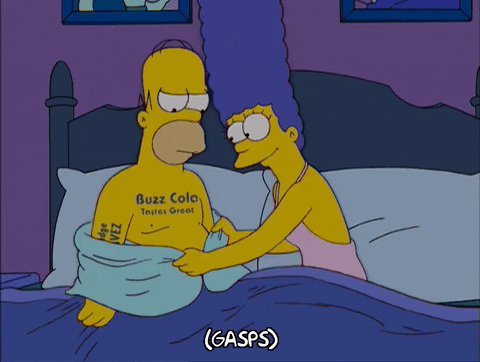 Tattoos are increasingly common among younger Americans, and most of those who have tattoos have more than one.
The latest Rasmussen Reports national telephone and online survey finds that 67% of American Adults don't have any tattoos, while 21% have two or more tattoos. (To see survey Among those under 40, however, 46% have at least one tattoo, including 34% who have two or more. Fifteen percent (15%) of adults under 40 have five or more tattoos. About twice as many Americans think tattoos make someone less attractive (28%) than think tattoos make people more attractive (14%) but a majority (52%) say tattoos do not make much difference in how attractive someone is. Again, however, generational differences are apparent, as 27% of those under 40 believe tattoos make someone more attractive, while less than seven percent (7%) of their elders share that belief.
Most people with tattoos have no regrets about their choices, as only 18% say they would get rid of their tattoos if they could.
The number of Americans with at least one tattoo has steadily increased in our surveys, from 21% in 2013to 25% in 2018 to 31% now. Among all adults, men are more likely to have tattoos, but among those under 40, more women (43%) than men (34%) have at least one tattoo, and younger women are significantly more likely than men to have four or more.
Thirty-three percent (33%) of men 40 and older think tattoos make a person less attractive, which is about twice as many as the 16% of men under 40 who share the same opinion. Older women are nearly three times as likely as those under 40 to believe tattoos make someone less attractive.
Among those who think tattoos make someone less attractive, 91% don't have tattoos. Married Americans are less likely to have tattoos, and more likely to think tattoos make someone less attractive, compared to their unmarried counterparts.
There isn't much variation along party lines in who gets tattoos, but Republicans are more likely to believe tattoos make someone less attractive.
If you're looking for love among the wealthy, maybe tattoos aren't a good choice – Americans with annual incomes of $200,000 or more are significantly more likely to think tattoos make someone less attractive.
Barely a third of Americans believe Martin Luther King Jr.'s dreams of equal opportunity in the country are a reality.
While a majority of Americans still think social media sites should permit free speech, most Democrats want companies like Twitter and Facebook to regulate content on their platforms.
Additional information from this survey and a full demographic breakdown are available to Platinum Members only.
Please sign up for the Rasmussen Reports daily e-mail update (it's free) or follow us on Facebook. Let us keep you up to date with the latest public opinion news.
The survey of 1,000 American Adults was conducted on January 6 and 9, 2022 by Rasmussen Reports. The margin of sampling error is +/- 3 percentage points with a 95% level of confidence. Field work for all Rasmussen Reports surveys is conducted by Pulse Opinion Research, LLC. See methodology.