No, I don't like being "right" all the time or having to say "I told you so".
Ok, you caught me. What can I saw, when you got the gift, you got the gift.
Yes, this thing's over and Zelensky has no chance.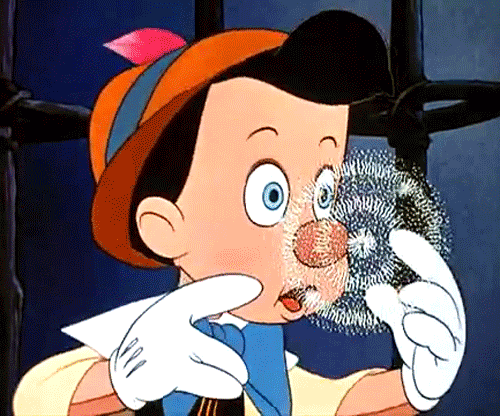 As Russia Steps Up Shelling in Kherson, Ukraine Calls on Residents to Evacuate
Zelensky says Ukraine's top military commanders favor continuing defense of Bakhmut in east
By Matthew Luxmoore in Kyiv, Ukraine, and Evan Gershkovich in Moscow
Updated March 7, 2023 2:17 pm ET
Ukraine urged residents of Kherson to evacuate amid an uptick in Russian attacks in the southern city that was retaken by Kyiv's troops last fall, while pressure grew on Ukraine to vacate the besieged eastern city of Bakhmut.
Russia fired 360 missiles from weapons systems including mortars and multiple-launch rocket systems at the Kherson region on Monday, authorities there said. Paramedics and police officers can no longer help many victims of shelling because they are coming under fire themselves, the Kherson city council said.
Kherson, which had a prewar population of 330,000, has been shelled regularly by a large contingent of Russian forces positioned across the Dnipro River since returning to Ukrainian hands in November. Authorities have warned of the danger to civilians and on Tuesday issued renewed calls for people to take advantage of free transport routes out of the area.
Thousands of people have left Kherson since Russian forces retreated to the eastern bank of the Dnipro and began bombarding the city they had ceded as a result of a successful Ukrainian offensive. A bus service for evacuees leaves Kherson twice a day bound for Odessa, a port city in southern Ukraine that is far from the front lines.
"We've been recommending people leave from the day we liberated the city," said Dmytro Pletenchuk, a spokesman for the Kherson Defense Command. "Because the front line is on the edge of Kherson, just 500 meters from the enemy, they have plenty of ways to reach civilians."
Of the 230,000 residents who were in the city when Ukrainian forces entered it in November, some 50,000 remain, Mr. Pletenchuk said. Ukraine is fighting back with its own strikes on Russian targets across the river. Mr. Pletenchuk said the country's armed forces destroyed a Russian ammunition depot in occupied Oleshky on Monday.
Russia hasn't commented on the claimed strike. On Tuesday, Moscow said its forces were fortifying positions on the bank of the Dnipro, Russian state news agency TASS reported. The agency said the focus was to shore up defenses against Ukrainian shelling.
Ukrainian officials have signaled plans to launch a new offensive this spring to retake territory held by Russia, with military analysts expecting it to focus on the southern Zaporizhzhia region, where Russian forces hold several port cities on the Black Sea.
But worries are growing that Ukraine will struggle to mount the planned operation as its forces suffer losses in Bakhmut, the eastern city that Russia has been trying to seize since the summer. In recent days, Ukrainian troops have withdrawn from the roughly one-third of the city that sits on the eastern bank of the Bakhmutka River.
Ukrainian officials said Tuesday that Dmytro Kotsyubaylo, a commander in the 67th Separate Mechanized Brigade who went by the call-sign Da Vinci, was killed in battle near Bakhmut. Mr. Kotsyubaylo first volunteered as a fighter in 2014, and was awarded the title "Hero of Ukraine" by President Volodymyr Zelensky in late 2021.
Ukraine continued on Tuesday to hold off assaults from Russian troops positioned to the north, east and south of the city, which is a key focus of Russia's stalled effort to seize territory in the Donbas area. Mr. Zelensky said on Monday that the country's top military commanders were in favor of continuing to defend the city. Mr. Zelensky is coming under pressure to withdraw to avoid the complete encirclement of his forces there.
Russian Defense Minister Sergei Shoigu on Tuesday described Bakhmut as an important defensive hub for Ukrainian troops in Donbas and said that seizing it would allow Moscow's forces to continue advancing. Russian President Vladimir Putin in September claimed to have annexed Donbas, which is made up of Ukraine's eastern Donetsk and Luhansk regions, in a move slammed by Ukraine's Western allies as an illegal land grab.
The siege of Bakhmut has been led by the Russian paramilitary Wagner Group, whose founder, Yevgeny Prigozhin, has criticized the Russian Ministry of Defense for not providing adequate artillery ammunition and military vehicles to enable his troops to take the city. After Mr. Shoigu's remarks on Tuesday, Mr. Prigozhin in a social-media post said Moscow shouldn't rush to talk about what comes after Bakhmut before the city has been taken, and reiterated that his forces weren't receiving enough materiel.
"The Ukrainians aren't running away," Mr. Prigozhin said, estimating that there are up to 20,000 Ukrainian soldiers deployed to the city. "They are dying en masse for Bakhmut and are surrendering only as a last resort."
The Institute for the Study of War, a Washington-based think tank, said Bakhmut wasn't strategically significant and its capture by Russia wouldn't guarantee advances by its forces in Donbas.
"Russian forces have already taken such heavy losses fighting for the city that their attack will very likely culminate after they have secured it—if not before," it said in a report issued Monday, adding that part of Ukraine's rationale in holding the city is the rate at which it has been eliminating undertrained Russian fighters attempting to storm Ukrainian positions with no artillery support.
U.S. Defense Secretary Lloyd Austin said Monday that a Ukrainian withdrawal from Bakhmut "won't necessarily mean that the Russians have changed the tide of this fight."
"I think it's more of a symbolic value than it is strategic and operational value," he said of the monthslong battle for Bakhmut, adding that he was making no predictions about its outcome.
Military analysts expect the war in Ukraine to enter a decisive phase in spring as Ukraine and Russia prepare to launch offensives. WSJ's Stephen Fidler explains what the war could look like in the coming months. Photo: Reuters
Kremlin spokesman Dmitry Peskov told reporters on Tuesday that Moscow didn't currently see any signs of peace talks.
Meanwhile, Mr. Zelensky's chief of staff, Andriy Yermak, said 130 Ukrainian soldiers were returned home in another prisoner exchange with Russia. Russia's Defense Ministry said 90 Russian servicemen were returned.
In Belarus, which has served as a staging ground for Russia's assault on Ukraine, President Alexander Lukashenko said authorities had detained more than 20 people in connection with a drone attack last month on a military airfield that knocked out a Russian A-50 airborne early warning and control plane, one of only a handful in Russia's arsenal.
Mr. Lukashenko alleged without providing evidence that Ukrainian security services, with the blessing of Mr. Zelensky, were behind the strike, claimed at the time by Belarusian partisans. The plane was returned to Russia for repairs, Mr. Lukashenko said.
Kyiv hasn't commented on the allegation.
Write to Matthew Luxmoore at matthew.luxmoore@wsj.com and Evan Gershkovich at evan.gershkovich@wsj.com